Carter Construction is a well established construction company with a wealth of knowledge and experience in the industry. As a privately owned family business, Carter Construction operates from their uniquely situated office in the heart of Derby; where a long heritage of construction has been founded.
Carter Construction has a wide range of experience in working within both the public and private sectors across a multitude of varied projects. No matter what size the project is, everything is considered, undertaking projects ranging from values of £50,000.00 up to £5,000,000.00.
Whilst Carter Construction respects and maintains a professional attitude towards traditional contracting procurement strategies, as a company our experience tells us that continued working relationships with our clients, subcontractors and suppliers is paramount to the success of our business and, on a larger scale, the construction industry as a whole. With this in mind we pride ourselves on operating an open and honest ethos to construction. This 'benchmark' has enabled us to establish some very successful relationships with respective clients, suppliers and subcontractors, which, in essence, has enabled us to be more efficient in completing a project on time and within budget.
It is, without doubt, an electrifying time for the construction industry as we see the slowing of the recent global economic downturn with the emergence of new and exciting construction opportunities. With the continuing growth of our order books, Carter Construction is constantly looking to expand and prides itself on its commitment to the continued training, development and investment of its staff and resources.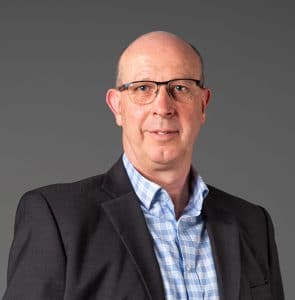 "As Managing Director of Carter Construction, I am proud of our established position in Derbyshire, and how my experienced, enthusiastic and dedicated team contributes to that on-going success"
Roger Carter, Managing Director